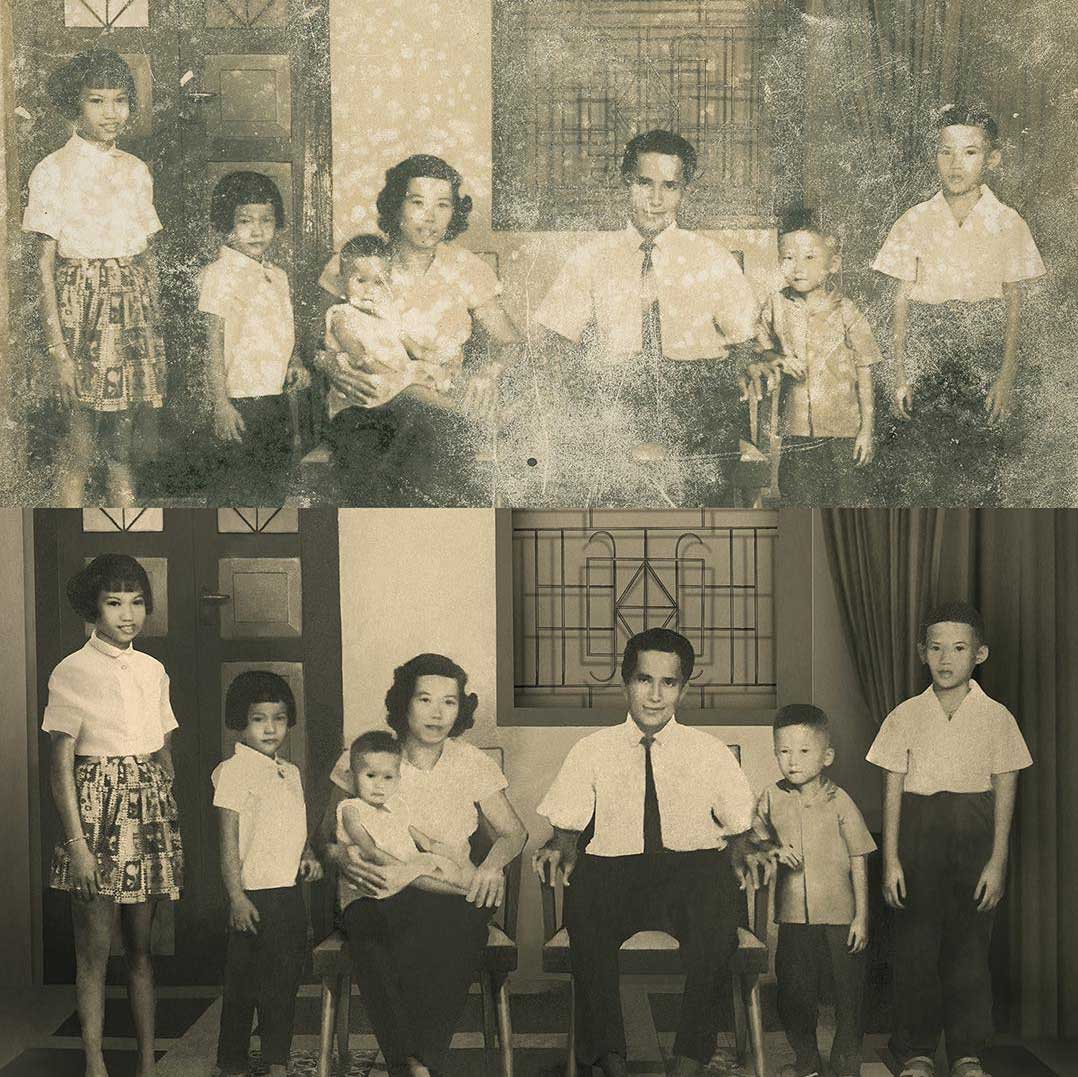 Photo Restoration

in Orange County

Eye Magic Photo's photo restoration services in Orange County can return your old or damaged photographs back to pristine condition. Our experts conduct an instant evaluation for each photo restoration job. We find out what the ultimate objective is for the project. This may include restoration and editing, but the project's goal may also determine our recommended actions. For example, many restoration projects are aimed at enlarging a photograph, and the restoration makes it look polished at the bigger size.

Other projects are destined for the printer. Both of these outcomes are significantly different than the job that involves just a simple scanning procedure. We understand that each client has an idea of how the final product should look, so we carefully treat each job as a custom project. Our professional clients appreciate this approach, and this makes our services very popular with photographers and artists.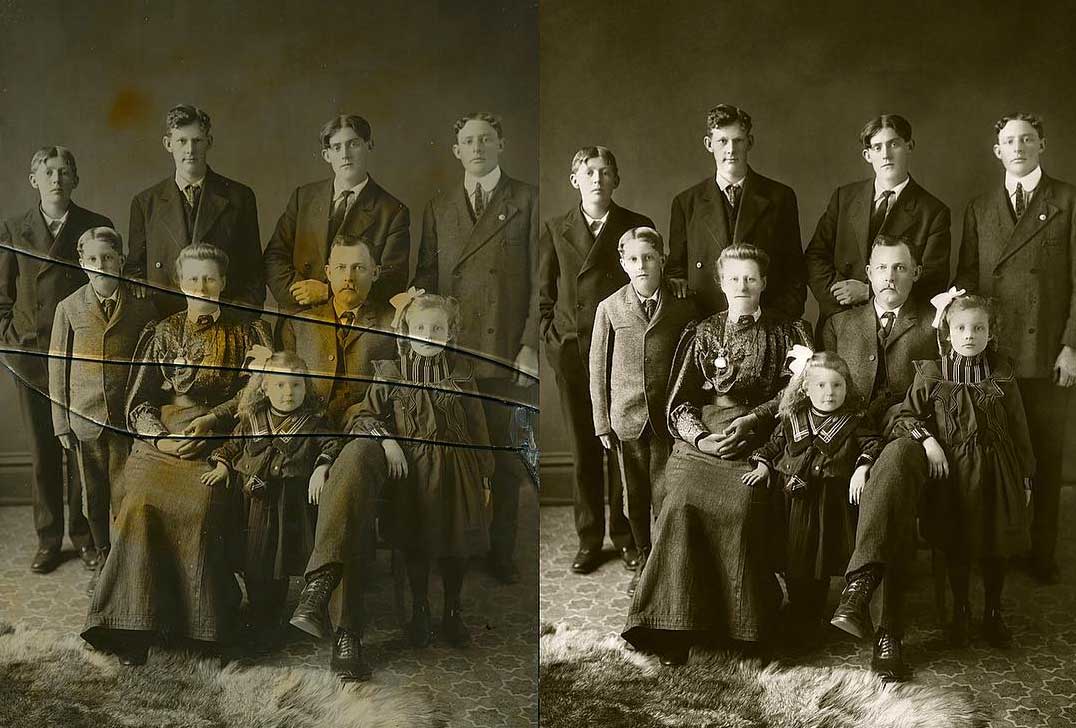 Photo Repair and Editing
The photo repair and editing services at Eye Magic Photo are detailed and high-quality. Our professionals understand how to get each image to look stunning. We deal with photographs that have scratches, stains, and signs of aging. We can work with images that were damaged by light or water.
Our restoration services include editing, enhancements, and repairs. Our prices accurately reflect the level of repairs and restoration:
We can remove spots, scratches and other signs of damage.
We enhance the image to bring out complementary colors that look natural and clear.
We repair or rebuild images that contain cracks and other signs of excessive age.
We provide our clients with a true restoration for images where there is a missing corner.
We can rebuild a photograph for situations where one of the faces is obscured.
We handle each photograph with extreme care. We always observe safety protocols especially for older photographs, which are always covered in plastic. We take care of each image, and we can usually complete projects within two days. Contact us today to find out how we can bring your images back to life.